Project Management for PIs and PostDocs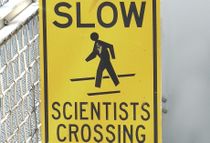 Tight resources and increasing complexity due to new technologies and international networking make your projects more dynamic and challenge project managers in science and research.
Besides the excellent expertise of your scientists, their abilities in managing a project have a huge impact on the development of their future scientific career.
The aim of this workshop is to learn how to manage your research team in a traditional and/or agile approach so that results are more transparent, the team is more motivated and work can be delivered in less time. And all that without sacrificing quality.  
Perfect for...
Scientists in projects, PIs, PostDocs, product managers, managers of research cooperatives.
Who can join...
Whoever is interested in running  projects more professionally, efficiently and without unnecessary administrative overhead.
Prior experience in running a project is helpful.
Duration and group size
Duration: 2-day training on your specific project + 2h personal coaching (optional)
Max. 12 participants
Language
For English speaking participants.
Benefits
You learn to organize your research group to deliver earlier and with a higher motivation using methods adapted specifically to science or research projects.
You learn to structure the scope and timeline of your project for funding applications.
You have the opportunity to network with other colleagues and to discuss your management issues with a professional trainer.
Trainer
Dr. Karen Dittmann, PhD in Agro Biology, Akkreditierte Projektmanagement-Trainerin (GPM), Certified Senior Project Manager GPM (IPMA–Level B), Coach (DBVC)
Dr. Justus Meier, BPM&O GmbH, trainer for 20 years, consultant of process- and project management. Has experience in working with doctoral students for several years.
Dates and expenses
Only onsite training scheduled. Please ask for open seminars and costs.