PM for doctoral thesis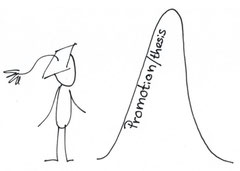 Doctoral students face the task of conducting a research project within three years and coming up with results they can present to the scientific community. 
This undertaking is probably their first complex project and it will have a huge influence on their professional career. At the beginning of their thesis doctoral students are often enthusiastic and willing to perform whatever comes up. But often after the initial excitement, they learn that this is not only about working scientifically but also about managing their thesis, structuring their work, demonstrating progress and dealing with people.
This workshop shows them how to manage their thesis to come up with results within their given time.
Perfect for...
Doctoral students in their first or second year.
Who can join...
Those with approved applications for their thesis or at least a specific topic to start with. 
Duration and group size
2-day workshop with half-day review 2-3 months later, max. 15 participants
Language
Workshop for English speaking students.
Benefits...
You learn tools and techniques to manage your PhD project more professionally.
You will come up with a complete project plan for your specific thesis by the end of this workshop
You have the opportunity to discuss personal matters with your trainer to find solutions for difficult situations concerning your thesis.
Your trainer
Dr. Justus Meier, BPM&O GmbH, trainer for 20 years, consultant of process- and project management. Has experience in working with doctoral students for several years.
Dates and expenses
Only onsite training scheduled. Please ask for open seminars and fees.