PM Training Science
Projects in science are different. You have to deal with uncertainty which makes your projects difficult to plan. You sometimes operate in an organization that is not yet used to professional project management, but you are asked to apply it. You have to organize a complex group structure as a team when everyone is focused on scientific details.
All this is good reason to have a closer look at how to get input to professionalize your work on the management level and to cope with the challenges.
All workshops specialize in project management methods in scientific organizations and are offered in both German and English.
Project management in research and science
Managing projects specific to research and science. For PIs, PostDocs, Product managers and scientific staff who are privileged to manage a project with a team or with cooperation partners.
Duration: 2-3 day working on a project of your own + personal coaching (optional)
IPMA Basic Certification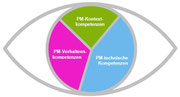 This training prepares you to pass the internationally recognized IPMA Basic Certification. You work on examples based on scientific projects. You learn basic tools to manage a small project professionally on your own or to be a fully acknowledged coworker in a bigger project. The training and the certificate make you perfectly fit to apply for a job in industrial research projects.
Duration: 2x2-days  including simulation project and intensive preparation for the exam, exam 2-3 weeks later
With only 3 more days of training to IPMA Level D Certificate!
Holding a Basic Certificate, you only need another 3days of training to fulfill the requirements for the D-Certification. More information provided by our partner Steinbeis-Transferzentrum IT-Projektmanagement... Please ask for a quote. 
PM for doctoral thesis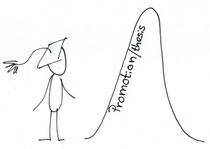 In this workshop you learn to organize the work on your doctoral thesis. You apply special project management tools adapted to the situation of doctoral students to your own thesis. Your trainer helps you to plan and acts as a consultant for your specific questions.
Duration: 1-2-day training on your own thesis + half-day review (optional)